CCC Homesteaders' Club
November 9, 2017 @ 7:00 pm

-

8:00 pm
Whoops! Wrong link. Go here for Thur., Dec. 14th 2017 DIY Skin Care Class!!!
Christine Neff teaching Sprouting
Join us, each 2nd Thursday of the month, for a new discovery of modern day homesteading.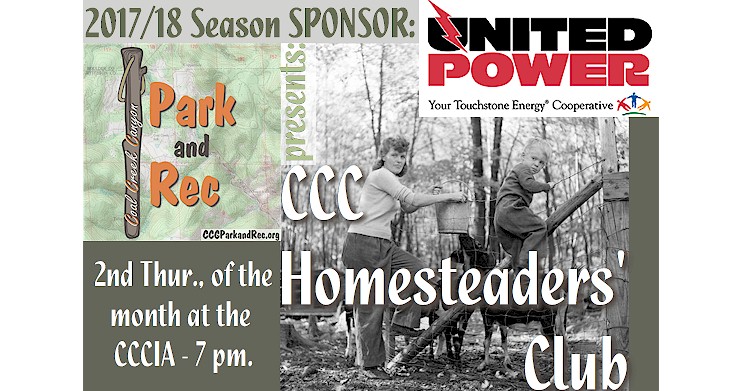 Learn things like; how to can, wilderness first aid, cooking with cast iron, sprouting, candle making, eco-friendly gardening and so much more!
When: 2nd Thursday of the month
Time: 7 pm
Where: CCCIA (31528 CO-72, Golden, CO 80403)
Sponsored by: United Power
CCC Homesteaders' Club on Facebook: https://www.facebook.com/groups/CCCHomesteaders/
Coal Creek Canyon Park and Recreation District
Web: www.CCCParkandRec.org
FB: www.facebook.com/CCCPRD