Recreational Infrastructure Projects
Over the years, our amazing partners at Conservation Trust, JeffCo Open Space, and GOCO have supported us to accomplish great things like the K-8 sports fields and sanitary facilities (2021). As we look to 2023, we're excited to announce our partnership with CCC K-8 and the PTSA on the Eagle's Landing Learning Pavilion project to expand our safe gathering and learning spaces in the community.
Soccer Field at the CCC K-8
The first project completed by the CCC PnR was the soccer field located at the CCC K-8 school. This was a great step forward as we were able to work with the school to get a place to create a turf field that would be instantly used by the students within the community during their school day as well as being available to community members when school is not in session.
Artificial turf was used for the soccer field, which has many benefits. The turf is able to handle the severe weather we get here in the canyon as well as daily use from students. There is also no need for the maintenance that a traditional grass field would require, such as watering or mowing. Artificial turf has the added benefit of not requiring pesticides or fertilizer to keep the field in a usable state.
We've been very happy with the results from this project and feel that it was a great addition to the community. We're committed to keeping this field up with the small amount of maintenance that it does need. We're also committed to bringing programs to the community that make use of the field such as our summer soccer camp.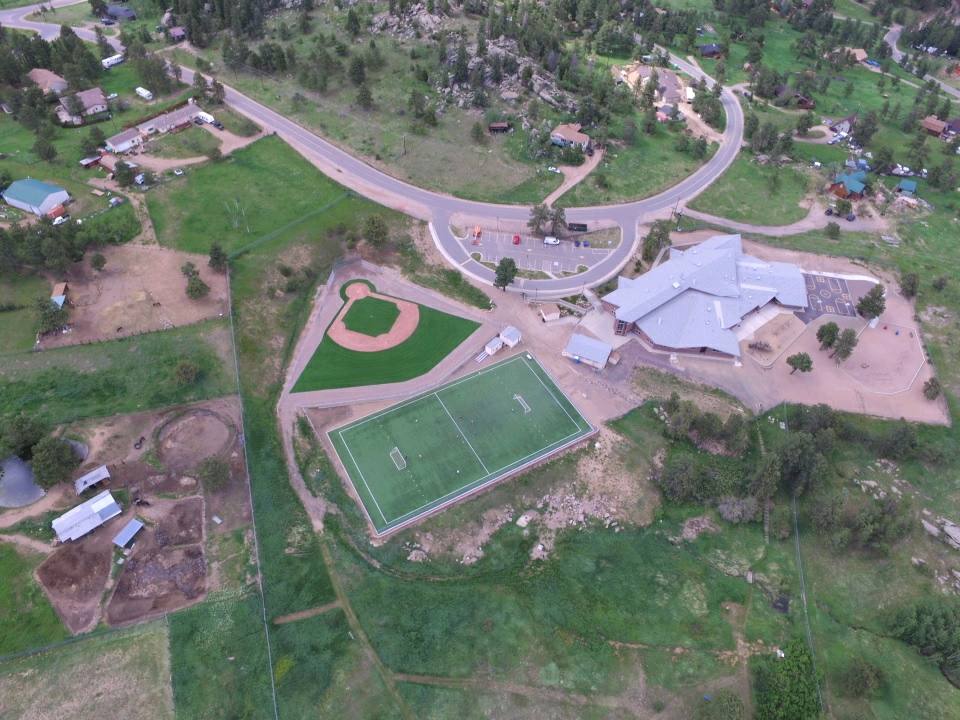 Baseball Diamond at CCC K-8
The PnR's follow up project was to build a baseball diamond that would be available to both the students of the CCC K-8 as well as the canyon community. Artificial turf was used again for the same benefits as before, but the base paths were made of dirt to allow for a true baseball field experience.
Is was later realized that since both fields were getting use at the same times, putting up a home run fence would be in the best interest of everyone. Since the PnR is committed to keeping up these fields to best serve the community the fence was added to keep those home run baseballs out of soccer games.
We have been very happy with the fields and hope to get even more use out of them in the future with possible summer leagues and community events.